About this page...
I created this Page, because i like Wiki's and hate it to write whole html pages to publish my projects and other stuff.
Who am I?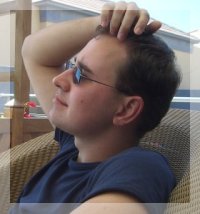 Name: Robert Gröber
I've studied computer sience in Zwickau/Germany.
My Hobbies are:
playing Guitar
Geocaching
Visit my other EnProjects to find out more.